About the Bodian Medical Day Spa
About the Bodian Medical Day Spa
Offering soothing and luxurious spa treatments, along with the latest and most advanced medical skin care procedures, Bodian Dermatology and Medical Day Spa offers comprehensive care for healthy, beautiful skin. Our Medical Day Spa has been awarded the Best of Long Island competition for 2020 and 2021
Our practice is committed to meeting all of our patients' skin care needs under one roof – using state-of-the-art technologies and relaxing spa treatments to treat skin disease and reduce wrinkles and other signs of aging.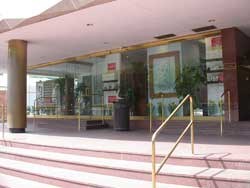 Our dermatologists at our Medical Day Spa have helped many patients from Long Island, Queens, Manhattan, and nearby areas enjoy a smooth, radiant, and youthful-looking appearance.
Medical Day Spa
The Medical Day Spa at Bodian Dermatology was created in 2005 to provide individuals with comprehensive treatments for all of their skin care needs, both medical and cosmetic. Patients at our Medical Day Spa can enjoy facials and other relaxing skin treatments designed by Dr. Bodian and performed by our highly trained technicians and staff.
In addition, our spa patients can relax comfortably knowing that one of our renowned doctors is on-site at all times. We have the experience necessary to treat any skin disease or condition. Our dermatology practice has been providing safe and effective treatments for over 45 years, and our physicians are among the leaders in the field of dermatology.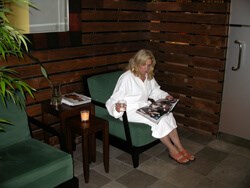 After receiving treatment for acne, rosacea, eczema, or other medical skin conditions, our patients can receive a European classic facial, hydrating oxygen treatment, or another soothing procedure at our Medical Day Spa to enhance their comfort and improve their results. By combining cutting-edge skin care treatment with rejuvenating spa services, our practice offers patients advantages that neither a standalone dermatology practice or spa could offer by themselves.
For more information about our Medical Day Spa and to learn about the treatments that are most appropriate for your needs, please contact Bodian Dermatology and schedule an appointment at our practice.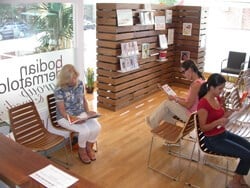 Recent Press
Dr. Adam Bodian has been featured in national and regional publications, such as Shape magazine, Woodbury Magazine, and Lucky magazine. Our practice was also profiled in the January 2005 American Spa/Medical Day Spa Report. More recently we have won the prestigious Best of Long Island for Dermatologist, Botox, Ultherapy and Medical Day Spa
Patient Information
Bodian Dermatology is open:
Mon:
9:00AM - 6:00PM
Tue:
8:30AM - 5:00PM
Wed:
9:00AM - 6:30PM
Thu:
9:00AM - 6:30PM
Fri:
8:30AM - 3:30PM
Sat:
9:00AM - 4:00PM
After-hour appointments are available upon request.
Bodian Dermatology and Medical Spa is located one block from the Long Island Railroad in the heart of the Great Neck shopping area. Our address is 11 Grace Avenue, Great Neck, New York.
Contact Our Medical Day Spa For A Personalized Consultaton. Serving Queens, Long Island, Manhattan, and all of New York
We invite you to learn more about all the amenities and services at our state-of-the-art practice. Our doctors and staff are proud to serve individuals from Great Neck, Forest Hills, and other areas from throughout Long Island, Queens, and Manhattan. Contact Bodian Medical Day Spa for a personalized consultation.
---