Spa Treatments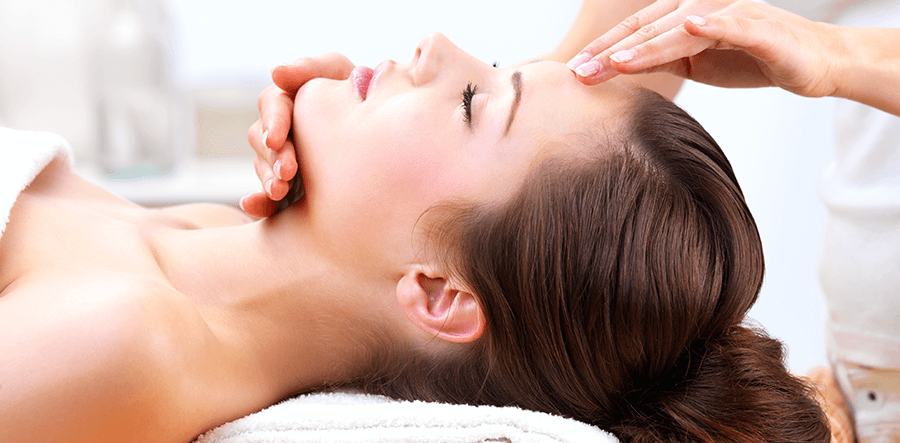 Find the Spa Treatment that is Right for You at Bodian Medical Day Spa in Great Neck, NY
The Medical Day Spa at Bodian Dermatology offers a variety of skin treatments in a relaxing, soothing atmosphere. Our spa treatments are designed to complement our medical procedures in order to provide patients with the best possible results. Located on Long Island and serving patients from Manhattan, Queens, and nearby areas, our practice is proud to offer facials, chemical acid peels, IPL photo faciand many more treatments for healthy, beautiful skin.
Facial
At Bodian Dermatology and Medical Day Spa, we offer a number of rejuvenating curated facials to address all skin types and issues to give you a healthy, radiant glow. From oxygen facial to anti-aging facial, our treatments are customized to meet your individual needs.
Oxygen facial, among our most popular spa treatments, can transform dull and dehydrated skin into skin that is healthy, nourished, and revitalized. In this procedure, oxygen delivery is combined with Vitamins A, C, E, and minerals, amino acids, and a hydrating enzyme pack. Oxygen facial is ideal for smokers and for individuals with dry or sun-damaged skin.
Our anti-aging facial uses antioxidant-packed ingredients to fight free radicals and stimulate the production of new collagen. This facial is perfect for anyone who is interested in smoother, younger-looking skin and includes an exfoliating peel, a choice of our four signature anti-aging masks, and a natural-growth factor that is driven into the skin by ultrasound. A relaxing shoulder massage is also included along with our anti-aging facial.
We also offer:
European Classic Facial
Acne Facial
Anti-Redness and Rosacea Facials
Brightening Facial
Lightening Facial for Pigmentation
Mini Facial with Genesis Laser
Photo Facial
Derm Facial
Acleara
Red Light Therapy
Back or Chest deep-cleansing Treatment
To learn more about our oxygen, anti-aging, or other types of facials, please contact Bodian Dermatology and Medical Day Spa today and schedule an appointment.
Oxygen Treatment
Bring dull, dehydrated skin to life! This treatment combines a blast of oxygen with Vitamins A, C, and E to rejuvenate, heal, and hydrate skin. Oxygen blasts are an excellent finishing touch to other treatments and procedures. The result is healthy, fresh, nourished, revitalized skin, ideal for smokers and dry, sun-damaged, aging and acne-prone skin.
Microdermabrasion
Microdermabrasion is offered at our medical day spa to provide an effective, gentle exfoliation treatment. A handheld device is used to spray a fine stream of microcrystals over the treatment area. These microspheres remove dry and damaged skin and stimulate the production of collagen, the protein that keeps skin looking healthy, smooth, and youthful. For all skin types. No downtime.
Dermasweep
Our newest state-of-the-art system for mircodermabrasion and skin revitalizing. As your damaged skin is cleared with microdermabrasion, DermaSweep infuses medicine directly into targeted skin. It provides incredible precision and control to treat a variety of different skin conditions including: pigmentation, dry/dehydrated/sun-damaged skin, acne and improves skins overall texture and tone.
Back and Chest Deep Cleansing Treatment
A highly effective treatment to cleanse those hard to reach areas. Includes a deep-cleansing, a Glycolic peel, extrations enhanced with high-frequency to rid the skin of impurities and bacteria, a relaxing massage and our signature deep-cleansing mask. Leaves skin clean, smooth and completely nourished. For all skin types.
Please specify either back or chest when scheduling appointment.
Chemical Peels
Glycolic acid peels, also known as light chemical peels, derive from a substance that is found naturally in sugar cane. When applied directly to the treatment areas, Glycolic acid peels can rejuvenate the skin and reduce wrinkles, fine lines, and other signs of aging. Glycolic acid peels can also benefit individuals with acne, dry, or discolored skin. The Glycolic acid solution works by gently removing the outer layer of dead, damaged skin cells. When these outer layers are removed, healthier, smoother skin cells take their place.
Glycolic acid peels create little to no discomfort and do not require any downtime. Patients often return to work or resume their normal activities immediately after treatment. Whether you are interested in correcting mild skin conditions or you simply seek a refreshed appearance, Glycolic acid peels can meet your skin care needs safely and effectively. To learn more about this treatment, please schedule an appointment at our medical day spa.
Masks
Skin Perfect (anti-aging) Mask: The ultimate mask for nourishing and rehabilitating dry, aging skin.
Vitamin-C (anti-aging) Mask: This antioxidant, rejuvenating mask with pure Vitamin-C is ideal for environmentally damaged skin.
Acne Mask: Cleanses, purifies & normalizes blemished and problematic skin. Ideal for oily, combination and acne-prone skin.
Lightening Mask: Highly effective mask for reducing pigmentation and brown spots, while improving uneven skin color.
Calming Collagen Mask: Ideal for soothing sensitive, irritated and rosacea skin types.
Lifting Mask: Ideal mask for tightening pores and lifting sagging skin.
Seaweed-Algae Mask: Provides a burst of hydration and nourishment for all skin types.
Caviar Mask: This protein-rich collagen "veil" mask improves cell metabolism and provides essential antioxidant protection.
Waxing and Electrolysis
For individuals who may not be interested in laser hair removal, we offer waxing treatments to eliminate unwanted hair growth. Our aestheticians use low temperature wax and special soothing agents to ensure that treatment is as comfortable as possible. We offer waxing services for every area of the body, including the upper lip, chin, brows, legs, bikini area, arms, and back.
Gift Certificates
A Bodian Medical Day Spa Gift Certificate is the perfect gift for any occasion!
Gift certificates are available for al spa services, laser and cosmetic procedures and skincare products, for any dollar amount. Gift certificates can be purchased at the spa or over the phone. Gifts purchased over the phone may be sent via FedEx to the recipient.
Skin Analysis
Discover the impact that a customized skin care regimen can have on your skin. During a consultation at our practice, undergo an individual skin analysis with one of our aestheticians. You can also opt for our hands-free VISIA skin analysis system for comprehensive and fast results. Your results will be used to create a customized treatment plan!
Dermaplaning
Attain more radiant and youthful skin with this effective and proven cosmetic procedure. Dermaplaning removes the outermost layers of skin and peach fuzz to leave your face soft and youthful. The procedure is not painful and does not require downtime afterward. Ask our team about adding it to your treatment plan.
---
Schedule an Appointment at Bodian Dermatology and Medical Day Spa
For more information about Glycolic acid peels, oxygen facials, or any of the other treatments at our practice serving Manhattan, Queens, and Long Island, we invite you to contact Bodian Dermatology and Medical Day Spa and schedule an appointment.