Can QWO® Treat Stubborn Cellulite on the Buttocks?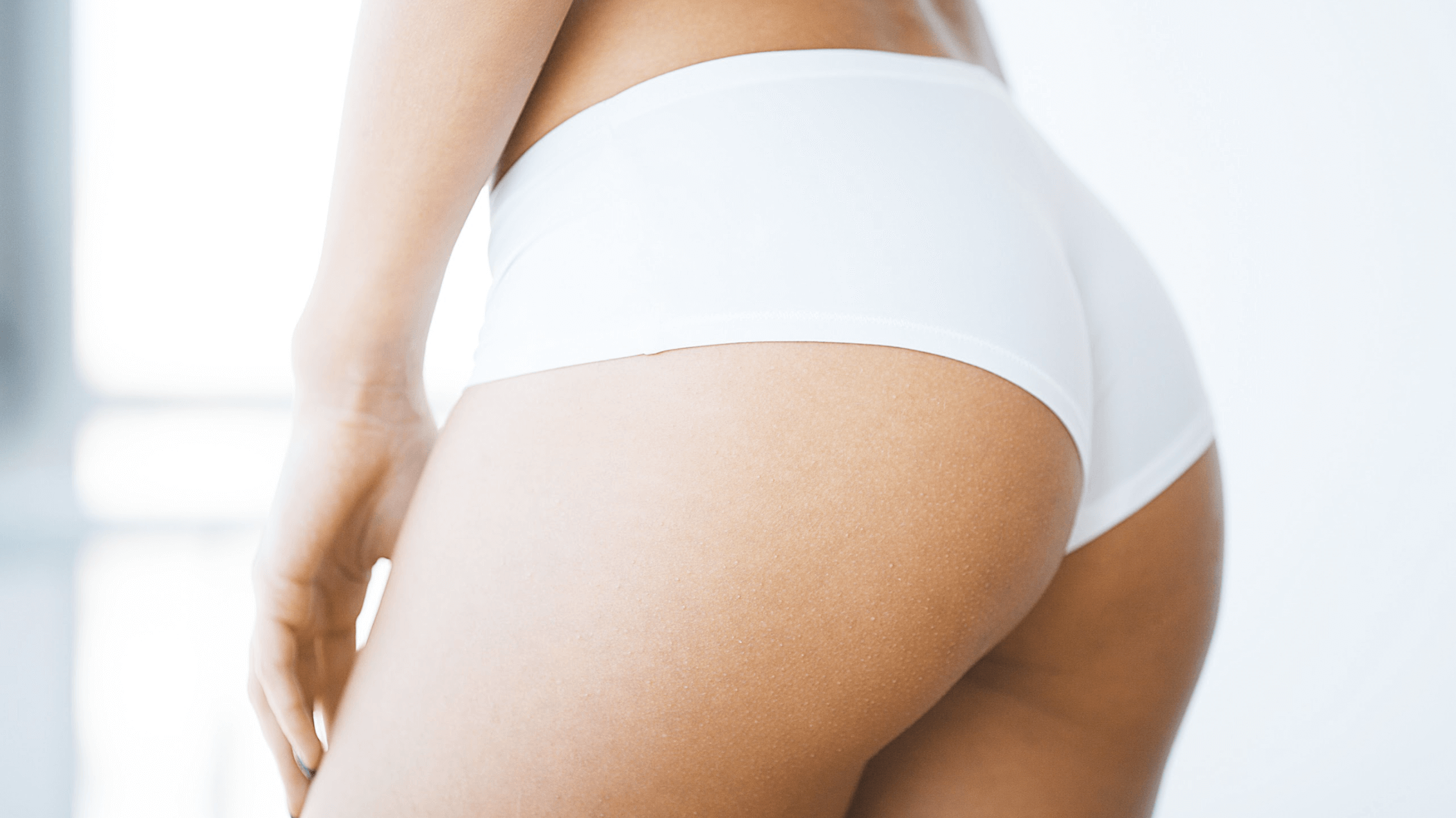 Cellulite – that bumpy, lumpy, dimpled-looking skin that affects between 80 – 90% of women worldwide regardless of shape, size, age, or ethnicity – can be frustrating and embarrassing. Cellulite even affects 10% of men. 
No matter how much you exercise or how strict your diet, cellulite, especially on the buttocks area, often refuses to go away. That's why Adam B. Bodian, M.D., and his experienced team at Bodian Dermatology in Great Neck, NY offer a variety of cutting-edge cellulite treatments. One of these treatments, QWO, in particular, is specialized to target one of the most stubborn areas of cellulite – cellulite on the buttocks. 
We're going to tell you about this groundbreaking minimally invasive injectable cellulite treatment for the buttocks and how it can help give you a smoother, younger-looking bottom. 
What causes cellulite? 
Most people believe that cellulite is directly related to your weight or being overweight. Being overweight can increase your risk of developing cellulite; however, cellulite is actually caused by the fibrous tissue connecting your muscle and skin. This tissue, called fibrous septae, can become overly tight, which causes the fat cells to bulge out between the gaps, creating the signature dimpling associated with cellulite. That means no matter how much you diet and exercise and regardless of your size or weight, your genetics play a bigger role in developing cellulite. 
What is the best treatment for cellulite on the buttocks? 
So, what can you do about that frustrating cellulite on your butt? At Bodian Dermatology in Great Neck, NY, Dr. Bodian offers the latest, cutting-edge minimally invasive treatment for cellulite — QWO. QWO is the first FDA-approved injectable treatment designed specifically to smooth and diminish medium to severe cellulite on the buttocks. 
What is QWO? 
QWO is a first-of-its-kind injectable treatment that uses a specialized formulation of the enzyme collagenase Clostridium histolyticum-aaes. A diluted form of the enzyme is injected directly into the dimpled area of the cellulite. A typical treatment regimen is three injections over three weeks. The procedure is fast, only taking about ten minutes to complete the injection. 
How does QWO treat cellulite on the buttocks? 
The enzymes in QWO work three ways to reduce the appearance of cellulite by:  
Loosening the fibrous bands responsible for cellulite 
Redistributing fat cells 
Promoting the growth of new collagen 
Most patients will begin to see results within a few weeks, with the full results usually becoming apparent about a month after the final treatment. For many patients, the cellulite-reducing results may last up to several years. 
Is QWO safe? 
QWO is safe for most patients with cellulite on their buttocks. There are some contraindications, meaning some people should not use QWO, including people who:  
Have an allergy or allergic hypersensitivity 
Are pregnant, nursing, or may become pregnant 
Have a bleeding problem 
Have loose skin or varicose veins on the buttocks 
Have an infection 
Have diabetes 
Get a smoother-looking backside with QWO 
So, can QWO treat stubborn cellulite on the buttocks? For most women (and even men) with medium to severe cellulite on their buttocks, the answer is a definite yes. At Bodian Dermatology, Dr. Adam B. Bodian and his team have been achieving dramatic improvements in the appearance of cellulite on the buttocks and now the legs too, for countless women. If you're tired of seeing lumpy, bumpy cellulite and are in Great Neck, NY, or nearby, contact us today to learn more about QWO and to schedule a consultation. It's time to say goodbye to cellulite and hello to a smoother, shapelier bottom.